for Education, Talent, & Tech
Establish your expertise. Catch the attention of potential customers. Stand out from the competition. Oh, and don't forget to improve your SEO.
If your inbound marketing goals feel overwhelming or just out of reach, it might be time for a new content strategy.
I hate to break it to you, but a blog is not a content strategy. Neither is an email list. Even a well-researched whitepaper can't do all the work alone.
Delivering the right content at the right stage in a potential buyer's decision-making process? Now that's a content strategy.
Fortunately, you don't have to do it alone. I'm here to help.
We'll start by understanding your audience and the competition. Then we'll identify what messages audiences most need to hear from you. From there, we'll pick platforms and formats that can best deliver that message.
Finally, we'll test and improve. With every blog post, whitepaper, or email, we'll make our strategy better. More targeted. More effective.
Navigate to inbound marketing success with an effective content strategy. Let's get started!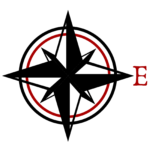 Your content strategy toolbox
Accessible blog posts based on research-driven content engage audiences and tell your story. They're the multi-tool of inbound marketing. Use them to build email newsletters. Re-purpose them into social media posts. Share them with your sales or enrollment team as marketing tools.
Supplement your blog with research-backed white papers and eBooks. These valuable resources build buyer trust and show off your expertise.
Finally, nurture your relationships with timely and relevant emails. Thoughtful welcome sequences, informative newsletters, and targeted sales messages meet your audience where they are—their inbox.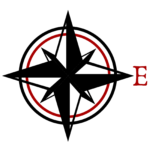 Tell your story. Get leads.
Tell your story and create content your partners and customers can't wait to read.
Services I offer:
Content strategy
Course Content Writing
Blog research and writing
Whitepaper and ebook research and writing
Email drafting and strategy
Welcome sequences and email automations
Lead magnets
Whether you need one blog post or a fully developed content strategy, I'm here to help. Reach your ideal client in the education, technology, or talent sectors.