---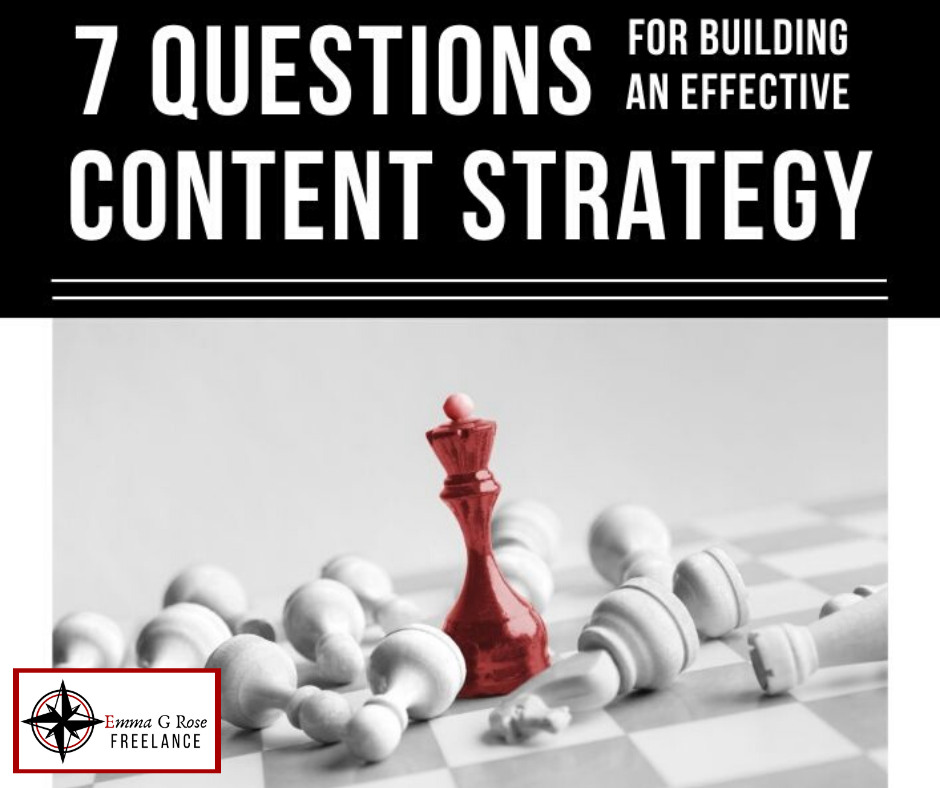 To Get The Right Results, Start With The Right Questions
Content can help you build trust, educate consumers and boost your web traffic. Something that powerful should be based on strategy, not guesswork.
Content is king, but strategy is the queen.

– Emma G Rose
Before you post a single blog, you should understand who you're trying to reach, what you want to accomplish, and how you'll meet your content goals. The seven questions in this planning document will help you create a customer-focused content strategy. Get the 7 Questions for Building an Effective Content Strategy. —>
You'll be added to my email list, but you can unsubscribe at any time. I will never sell or share your contact information because I respect you and your privacy.
---